David Lovitz
Chairman
David Lovitz has 30 years experience in healthcare management including hospitals, senior living communities and home health care agencies. He is particularly skilled in the development of personnel management systems which drive the growth and success of facilities. He has developed and implemented marketing plans to fill new facilities and maintain outstanding occupancy levels in existing facilities and devised financial reporting systems to manage expenses and create profitability.
David is a graduate of the University of Rochester and holds a master's degree from Temple University.
Kevin M. McCollum
President
Kevin McCollum has over 25 years experience in the financing, marketing, and operation of senior housing facilities. Prior to joining Heritage Senior Living, Kevin was Vice President of Marketing for Health Care REIT, Inc. Prior to joining Health Care REIT, Kevin was the director of operations of the Mid-Atlantic region for Newton Senior Living, a developer/owner/operator of independent and assisted living facilities in New England and the Mid-Atlantic. Kevin has successfully developed and implemented operating and marketing plans for the acquisition and development of senior living facilities. In addition, Kevin has extensive experience in the preparation of operational analyses, financial forecasts, and market studies.
Kevin is a graduate of Temple University's School of Business and Management.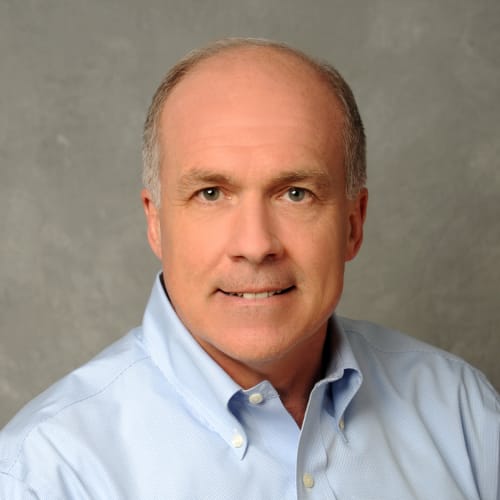 Matt Hayden
Chief Operating Officer
Matt has over 25 years of experience in the healthcare industry focused primarily in the professional services arena. Prior to joining Heritage, Matt held COO and CFO positions in the consulting, advertising and sales services industries all serving healthcare clients. He has a track record of successful operational and financial transformations increasing margins and profitability for the companies he has managed. Matt is particularly adept at building management teams and conducting leadership training to help those management teams achieve and sustain organizational success.
Matt is a graduate of Penn State University and holds an MBA from Drexel University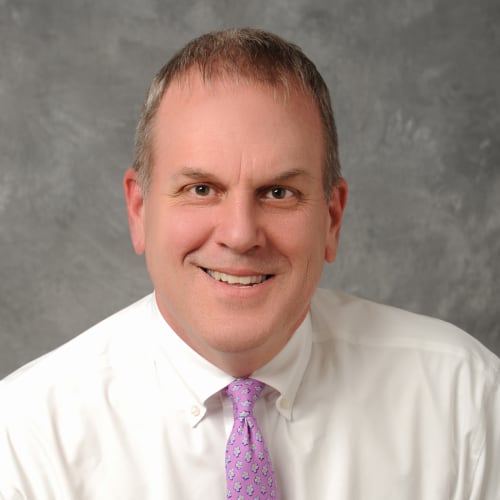 Greg Bobka
Chief Financial Officer
Greg Bobka has nearly 25 years of experience in finance and accounting. Mr. Bobka began his career in manufacturing. During his early career, he was involved with multiple manufacturing entities, starting out as a plant Controller and ultimately rising to the position of Chief Operating Officer. Greg most recently was COO/CFO for a boutique insurance company that dealt with Elder Insurance issues. Greg joined Heritage Senior Living in 2010.
Greg graduated from Washington University in St. Louis with an MBA in Accounting and from Widener University in Delaware with a Juris Doctorate. Greg is also currently licensed attorney in Pennsylvania.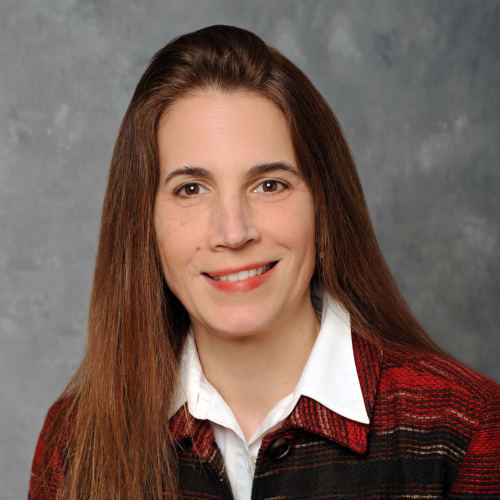 Gretchen Vakiener
Vice President of Sales and Marketing
Gretchen Vakiener has over 20 years experience working with seniors in the long-term care industry. She started her career as a licensed nursing home administrator in Connecticut, Indiana and Ohio working with Life Care Services, based in Des Moines, Iowa. With LCS, she managed skilled nursing facilities, assisted living and memory care units and was the Executive Director of Friendship Village of Columbus, a Life Care Community in Columbus, Ohio with over 430 residents. Gretchen joined Heritage Senior Living as the Executive Director that opened Traditions of Hanover in Bethlehem, PA. She successfully reached 100% occupancy and in 2010 became part of the management team as a Regional Director of Operations. In 2013, Gretchen accepted the newly-formed Regional Vice President of Sales and Marketing position.
Gretchen has both a master's degree in Social Work and an MBA from the University of Connecticut.
Jonathan Garber
Vice President of Operations
Jon has more than thirty years of leadership experience in the operations of healthcare systems and senior living communities. Throughout his career he has successfully developed and opened innovative senior living communities, CCRCs, hospitals, and hospice/home health programs in markets across the country. In addition, he has supported the turnaround of challenged senior living communities by building strong teams and implementing creative marketing/sales strategies.
He is the father of three children who live along the east coast and a houseful of spoiled dogs.
Jon received his Undergraduate and Graduate degrees from The George Washington University, where he was a Division One athlete.
Terri Price
Vice President of Quality Assurance
Terri Price has over 17 years' experience in leadership, sales and operations of senior housing communities in and around Maryland, Pennsylvania, Delaware and Virginia. Prior to joining Heritage Senior Living as a Regional Director of Operations and Quality Assurance, Terri spent the last eight and a half years with Emeritus Senior Living, initially as an Executive Director/Area Director and most recently, a Regional Director of Operations. In this role, she was responsible for operational oversight of 10 communities in three states. Terri worked collaboratively with her regional counterparts to achieve regional, divisional and company goals. Terri is on the Board of Directors of Life Span Network. Her active involvement in the leadership is well focused on setting new standards of excellence in care for the senior community.
Ellen Newman
Regional Vice President of Operations
Ellen Newman has over 25 years of operations and marketing experience in the assisted living and senior housing industry. Prior to joining Heritage Senior Living, and for the past 13 years, Ellen was a Senior Executive Director and Regional Manager with Brandywine Senior Living. Prior to Brandywine, she served as an Executive Director with Sunrise Senior Living and Alternative Living Services, and as a Regional Marketing Director with Manor Care. In these roles, Ellen was responsible for ensuring operational excellence, developing and executing marketing plans, and personnel and financial management oversight.
Ellen is a graduate of the University of Hartford and holds a master's degree in Healthcare Administration from The Pennsylvania State University.
Jeremy Keiter
Regional Director of Operations
Jeremy joined the Heritage Senior Living team November 2018. His health care and management experience dates back to 1998 which guides him in his current role.
Jeremy graduated from Bloomsburg University with a Master's Degree in Business Education. Also, he has an undergraduate degree from Elizabethtown College in Social Work and is a Licensed Nursing Home and Personal Care Administrator.
Jeremy is blessed to be a part of a wonderful team and enjoys working with the compassionate leaders at the communities Heritage Senior Living serves! 
Elijah Brisbone
Regional Director of Operations Specialist
Elijah attended Glassboro State College, earning a degree in Business Administration. He is a licensed Personal Care Administrator in four states, as a long standing member on the Board of Directors for VALA. Elijah has been in the Senior Living industry for more than fourteen years, working in various roles. His passion is working with Seniors, while building strong, cohesive teams. Elijah was born in New Jersey and enjoys spending time with his wife of ten years hiking and traveling the east coast. He has five children and two granddaughters.
Nicolle Williams
Regional Director of Operations
Nicolle Williams has over 25 years of senior living management experience as an Executive Director, Director of Marketing and Regional Director of Operations. She has successfully operated and managed communities in Texas, Florida, South Carolina, North Carolina and Georgia. She is passionate about disrupting the senior living market and eradicating the stigma that comes with this later season in life! She has been married for 25 years to her patient and loving husband, and has two adult children. "You never change things by fighting the existing reality. To change something, build a new model that makes the existing model obsolete" - Richard Buckminster Fuller
Michael McCormick
Director of Development
Michael McCormick brings over 20 years of experience in the Senior Housing and Health Care Industry. Michael has broad experience and expertise in the areas of financial feasibility and facilities development. His experience working with facility operators, coupled with his efforts in partnering the real estate development industry with the senior care and support services providers, has gained him wide respect throughout the industry.
Michael is a graduate of Lehigh University.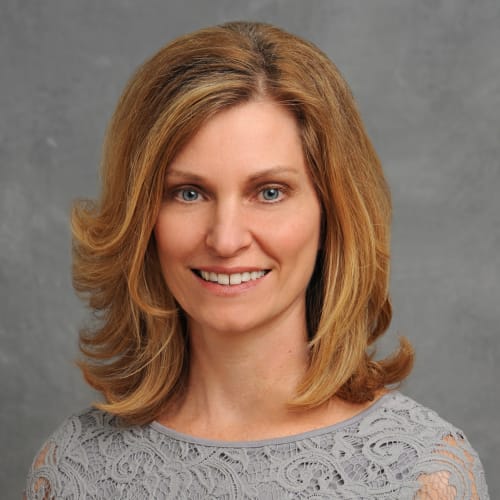 Jennifer Murphy
Director of Sales
Jennifer Murphy has 12+ years of experience working in the senior living industry and over 24 years of experience in marketing, public relations and sales. Jennifer worked for Hazleton General Hospital, SpeakEasy Communication Advertising Agency, First Commonwealth Federal Credit Union - Financial Investing Department, Phoebe Richland – Skilled Nursing Facility, and most recently Traditions of Hanover – Independent Senior Living Community. Upon beginning her 10-year career at Traditions of Hanover, Jennifer found immediate success in using the Traci Bild Marketing System. She consistently used the system helping her to achieve maximum occupancy and a full waiting list during her first year. In Jennifer's new role as Director of Sales for Heritage Senior Living her goal is to coach, train, and encourage marketing teams to achieve success utilizing the Bild System. Her focus for each community is to reach 100% occupancy with a waiting list. Jennifer loves helping the marketing teams visualize what's possible and specializes in taking on challenges and turning them into opportunities. Her ultimate goal is to help each community achieve zero lost revenue days.
Jennifer received her BA Degree in Speech Communications from Kutztown University.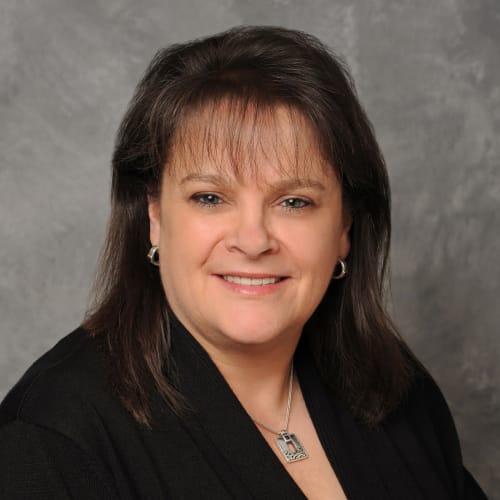 Lynn Desimone
Office Manager
Lynn Desimone joined Heritage Senior Living in February 2004 and is responsible for accounting, human resources, building service, marketing support, and corporate office support. Prior to joining Heritage Senior Living, Lynn held various management positions in the Administrative Service and Claims departments in the insurance industry, where she worked for over 20 years, including 10 years at Prudential AARP.