About Us
Heritage Senior Living develops, markets and manages senior housing communities throughout the Mid-Atlantic region. We are committed to offering affordable housing options and improving the quality of life for seniors through proper nutrition, fitness, socialization and personal care.
We believe in an engaged, hands-on management philosophy. Our senior management team is in constant contact with the staff of each community to provide support and maintain our high level of excellence. According to our customer satisfaction surveys, 95% of our residents would recommend a Heritage community to others.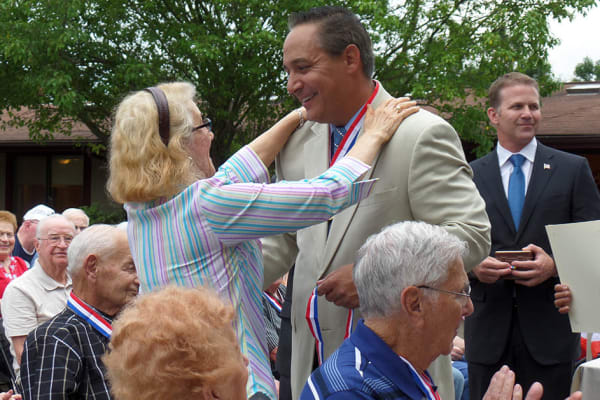 Supporting Local Communities
We also believe that each of our retirement communities should be actively involved in the local community where they reside. As part of this philosophy, we host community activities, raise funds for local charities and act as a resource to the community for senior issues. Our communities provide educational seminars to the public on topics such as Alzheimer's disease, estate planning, home selling, proper nutrition and caregiving.
We invite you to visit our communities, talk to our residents and envision a better life for yourself or your family member.